High-quality stainless-steel Companies near Beverly Hills
Posted By Michaels Sheet Metal On October 25, 2023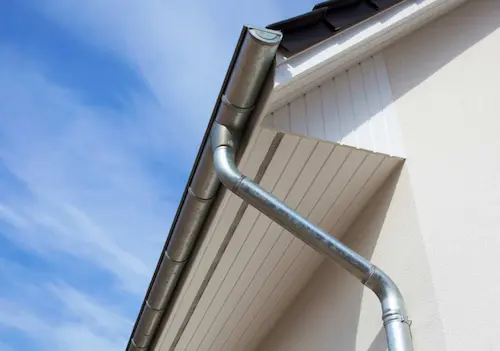 When searching for high-quality stainless steel solutions near Beverly Hills – Michaels Sheet Metal has you covered for all residential and commercial stainless steel needs.
1. Unmatched Expertise and Experience
Michaels Sheet Metal is not just a company; it's a testament to years of experience and unwavering dedication to crafting stainless steel products of unparalleled quality. With a team of skilled craftsmen who deeply understand their craft, Michaels Sheet Metal stands head and shoulders above other stainless steel companies in the Beverly Hills area.
2. Diverse Range of Products
One of the first things that caught my attention about Michaels Sheet Metal is its extensive range of stainless steel products. Whether you need custom stainless steel countertops for your kitchen, elegant handrails for a modern staircase, or durable exhaust hoods for your restaurant, this company has covered you. Their ability to create custom solutions tailored to your needs is impressive.
3. Cutting-edge technology and Innovation
Staying at the forefront of technology and innovation is crucial in metal fabrication. Michaels Sheet Metal understands this well, and they have invested heavily in state-of-the-art machinery and techniques. This commitment to staying updated with the latest industry advancements ensures that their products are of the highest quality and meet the most rigorous industry standards.
4. Quality Assurance
Quality is the cornerstone of Michaels Sheet Metal's philosophy. We select premium-grade stainless steel materials and meticulously attend to every detail in the fabrication process to ensure we deliver the highest quality end product. Their commitment to quality assurance guarantees that their stainless steel products are durable and visually stunning.
5. Customer-Centric Approach
What sets Michaels Sheet Metal apart is its unwavering dedication to customer satisfaction. From the moment you walk through their doors or make that first phone call, you'll experience a level of customer service that is truly exceptional. Their friendly and knowledgeable staff are always ready to assist you in finding the perfect stainless steel solution for your project.
6. Local and Sustainable
Michaels Sheet Metal's commitment to the local community is evident in its sourcing practices. We prioritize working with local suppliers and artisans, contributing to the growth of the Beverly Hills community. Their sustainable manufacturing practices also ensure minimal environmental impact, making them a responsible choice for environmentally-conscious consumers.
7. Competitive Pricing
While the quality of their Stainless Steel products is undoubtedly top-notch, Michaels Sheet Metal also understands the importance of competitive pricing. We offer value for your investment without compromising on quality. This balance between quality and affordability makes MSM standout amongst other companies in the Beverly Hills area.
Michaels Sheet Metal is not just a company; it's a testament to the craftsmanship and dedication that goes into creating stainless steel products of exceptional quality. Whether you're a homeowner looking to enhance your living space or a business owner seeking durable and stylish solutions, Michaels Sheet Metal is the name you can trust in the heart of Beverly Hills.