Michaels Sheet Metal: Providing Top-Quality Metal Roofs in Santa Monica
Posted By Michaels Sheet Metal On April 27, 2023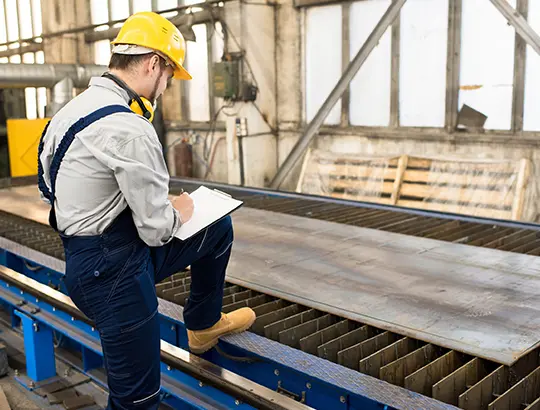 When it comes to roofing, there are few options more durable and long-lasting than metal. And when it comes to metal roofs in Santa Monica, Michaels Sheet Metal is the go-to provider for topquality products and exceptional service.
For over 30 years, Michaels Sheet Metal has been a trusted name in the roofing industry, delivering custom-made metal roofs that are built to withstand the harsh California climate. From design to installation, their team of skilled craftsmen are dedicated to providing customers with the best possible experience.
At Michaels Sheet Metal, they understand that every home or commercial building is unique, which is why they offer a wide range of metal roofing options to fit any style or budget. Whether you're looking for a traditional standing seam roof or a more contemporary option like a metal shingle or tile roof, they have you covered.
One of the many benefits of choosing a metal roof from Michaels Sheet Metal is the unmatched durability and longevity of their products. Unlike traditional asphalt shingle roofs that typically need to be replaced every 15-20 years, a metal roof can last upwards of 50 years with proper maintenance. Plus, metal roofs are highly resistant to fire, pests, and weather damage, making them a smart investment for any property owner.
In addition to their high-quality products, Michaels Sheet Metal also offers expert installation services. Their team of experienced technicians will work with you to ensure that your new metal roof is installed correctly and efficiently, with minimal disruption to your daily routine.
But the benefits of working with Michaels Sheet Metal don't end there. They also offer comprehensive maintenance and repair services to keep your metal roof looking and performing its best for years to come. And if you ever have any questions or concerns, their friendly and knowledgeable customer service team is always ready to assist you.
Overall, if you're in the market for a new metal roof in Santa Monica, there's no better choice than Michaels Sheet Metal. With their commitment to quality, durability, and exceptional customer service, they are the clear leader in the industry. So why wait? Contact Michaels Sheet Metal today to schedule your free consultation and start enjoying the benefits of a beautiful, long-lasting metal roof!