What makes Michaels Sheet Metal the best contractor for metal roof installation near Los Angeles?
Posted By Michaels Sheet Metal On October 25, 2023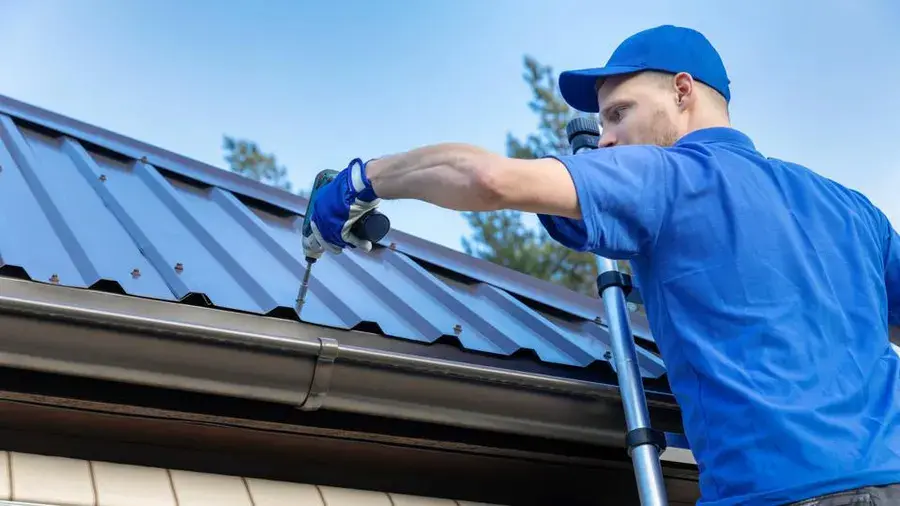 The choices can be overwhelming when it comes to finding the right contractor for your metal roof installation project near Los Angeles. There are numerous companies out there, each promising exceptional service and quality craftsmanship. However, if you're looking for a roofing contractor that stands out, look no further than Michaels Sheet Metal.
At Michaels Sheet Metal, we take pride in being the go-to choice for metal roof installation in the Los Angeles area. Our commitment to excellence, customer satisfaction, and unmatched expertise in sheet metal roofing make us the best choice for your roofing needs.
1. Decades of Experience: With decades of experience in the industry, we have honed our skills and knowledge to perfection. Our team consists of highly trained professionals who understand the intricacies of metal roofing. We have successfully completed numerous projects throughout Los Angeles, earning a reputation for quality and reliability.
2. Customized Solutions: We understand that every roofing project is unique. That's why we offer customized solutions tailored to your specific needs. Whether you're looking for a sleek, modern look or a more traditional style, we have the expertise to bring your vision to life.
3. High-Quality Materials: A successful metal roof installation starts with suitable materials. Michaels Sheet Metal sources only the highest quality metal roofing materials, ensuring durability, longevity, and energy efficiency for your roof.
4. Efficiency and Timeliness: We understand the importance of completing your roofing project on time. Our team is known for its efficiency and timely project completion, minimizing disruption to your daily life.
5. Competitive Pricing: Quality shouldn't break the bank. At Michaels Sheet Metal, we offer competitive pricing without compromising on the quality of our work. We provide detailed, transparent estimates so you know exactly what to expect.
6. Commitment to Safety: Safety is our top priority. We adhere to strict safety protocols and guidelines to ensure a safe working environment for our team and your property.
7. Customer-Centric Approach: Our customers are at the heart of everything we do. We believe in open communication, and our team is always ready to address your concerns and answer your questions. Your satisfaction is our ultimate goal.
8. Licensed and Insured: Michaels Sheet Metal is a fully licensed and insured contractor, giving you peace of mind knowing that your project is in capable hands.
9. Eco-Friendly Solutions: We are committed to environmental sustainability. Our metal roofing solutions are energy-efficient and recyclable, reducing your carbon footprint and energy costs.
10. Local Expertise: Being based in Los Angeles, we understand the region's unique climate and architectural requirements. We optimize your metal roof installation for local conditions with our local expertise.
Michaels Sheet Metal is not just another contractor; we are your partner in transforming your roofing dreams into reality. Our experience, dedication, and commitment to excellence set us apart as the best contractor for metal roof installation near Los Angeles. When you choose Michaels Sheet Metal, you choose quality, reliability, and a roofing solution that will stand the test of time.
Contact us today to discuss your metal roofing project and experience the Michaels Sheet Metal difference for yourself. Your satisfaction is our guarantee, and we look forward to exceeding your expectations.