Why is Michaels's Sheet Metal the Top Choice for Galvanized Steel Work near Brentwood?
Posted By Michaels Sheet Metal On October 11, 2023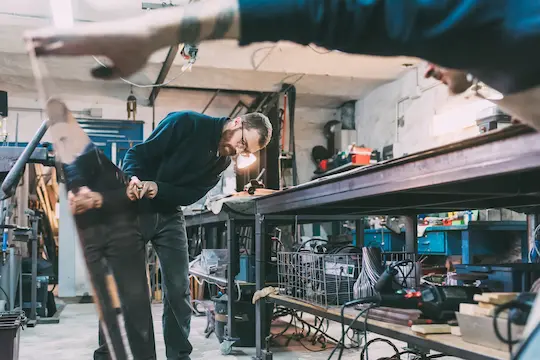 When it comes to sourcing high-quality galvanized steel near Brentwood, there's one name that stands out above the rest: Michaels Sheet Metal.
As someone who has been in the industry for many years, I can confidently say that Michaels Sheet Metal is the top choice for galvanized steel, and in this article, I'll explain why.
Michaels Sheet Metal is the top choice for Galvanized Steel near Brentwood because of our unwavering commitment to quality, our decades of experience and expertise, our modern facilities, exceptional customer service, competitive pricing, and our dedication to environmental responsibility.
1. Our Commitment to Quality
At Michaels Sheet Metal, our primary commitment is to deliver our customers the highest quality galvanized steel products. We understand that the quality of the steel we provide can significantly impact the success of your projects. That's why we go above and beyond to ensure that our galvanized steel meets and exceeds industry standards.
The steel we use undergoes a rigorous quality control process to ensure it is free from defects, corrosion-resistant, and built to last. We take pride in our reputation for providing top-notch galvanized steel that you can rely on for various applications.
2. Experience and Expertise
With decades of experience in the sheet metal industry, Michaels Sheet Metal has developed unmatched expertise in galvanized steel. Our team of professionals deeply understands the unique properties and advantages of galvanized steel, allowing us to provide expert guidance to our customers.
Whether you need galvanized steel for construction, manufacturing, or any other application, our knowledgeable staff can help you choose the correct grade and thickness to meet your needs. We work closely with our customers to ensure they get the best products and solutions.
3. State-of-the-Art Facilities
One of the reasons why Michaels Sheet Metal is the top choice for galvanized steel near Brentwood is our state-of-the-art manufacturing facilities. We have invested heavily in cutting-edge equipment and technology to ensure our products are of the highest quality.
Our modern facilities also enable us to provide custom solutions to our customers. Whether you require specific dimensions, coatings, or finishes, we can tailor our galvanized steel products to your specifications.
4. Exceptional Customer Service
At Michaels Sheet Metal, we understand that exceptional customer service is just as important as the quality of our products. We take pride in our friendly and responsive customer support team, who are always ready to assist you with any questions or concerns.
From the moment you reach out to us to when your order is delivered, you can expect a seamless and hassle-free experience. Building strong, long-lasting customer relationships is the key to our success.
5. Competitive Pricing
While we are committed to providing the highest quality galvanized steel, we also understand the importance of competitive pricing. Michaels Sheet Metal offers competitive rates on all our galvanized steel products without compromising quality.
We work hard to keep our prices affordable, allowing you to stay within budget while receiving top-tier galvanized steel that meets your project's requirements. Our dedication to value for money is another reason we are the preferred choice for galvanized steel in Brentwood.
6. Environmental Responsibility
In today's world, environmental responsibility is more important than ever. Michaels Sheet Metal is proud to be a leader in sustainable and eco-friendly sheet metal manufacturing. We prioritize responsible sourcing and production methods to minimize our environmental footprint.
When you choose Michaels Sheet Metal, you select a partner who will go the extra mile to ensure your project's success. Contact us today to experience the Michaels Sheet Metal difference for yourself.