Rain Gutter Installation Near Me: Finding Reliable Gutter Services in Santa Monica
Posted By Michaels Sheet Metal On October 25, 2023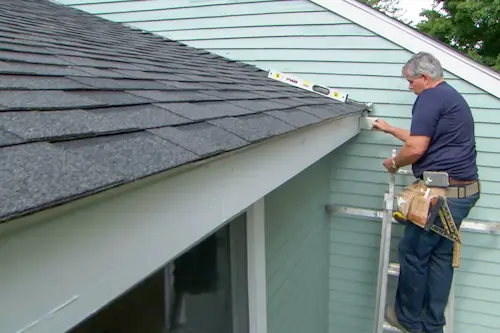 If you live in Santa Monica, then you will understand the importance of maintaining a functional rain gutter system. With the sporadic weather, it's crucial to protect your home from the potential damage that heavy rain can bring.
The Importance of Rain Gutters in Santa Monica
Living in beautiful Santa Monica comes with its challenges regarding weather. While we are fortunate to enjoy mostly sunny days, it can be pretty intense when the rain does come. Our homes need protection from the potential damage caused by heavy rainfall, and that's where a properly functioning rain gutter system comes in.
Rain gutters serve as your home's first line of defense against water damage. They redirect rainwater away from your roof, walls, and foundation, preventing roof leaks, mold growth, and structural damage. Reliable gutters protect your home from costly repairs and maintenance.
Finding Reliable Gutter Services Near Me
When upgrading your rain gutter system, you need to find a reliable, experienced company.
Why Choose Michaels Sheet Metal?
1. Local Expertise: We have been serving the Santa Monica community for over three decades, and our team has an in-depth understanding of the unique weather challenges in Santa Monica. This local knowledge is invaluable when designing and installing rain gutter systems that withstand the elements.
2. Quality Craftsmanship: When it comes to protecting your home, quality matters. Michaels Sheet Metal takes pride in its craftsmanship. They use high-quality materials and employ skilled technicians who pay attention to every detail. During my installation, I could see the dedication and precision they put into their work.
3. Custom Solutions: Every home is unique, and so are its gutter needs. Michaels Sheet Metal offers custom solutions tailored to your specific requirements. They assessed my home, considering factors like roof design and landscaping, to provide the most effective rain gutter system.
4. Prompt and Professional Service: Time is of the essence when it comes to gutter installation or repairs. Michaels Sheet Metal understands this and delivers immediate and professional service. They arrived on schedule and completed the installation efficiently, leaving my property clean and tidy.
5. Competitive Pricing: While quality is essential, affordability matters too. Michaels Sheet Metal offers competitive pricing without compromising on the quality of their work. They provided a transparent quote, and I found their rates reasonable for the level of service they delivered.
The Michaels Sheet Metal Experience
When searching for rain gutter installation services near Santa Monica, look no further than Michaels Sheet Metal. With local expertise, quality craftsmanship, custom solutions, professional service, and competitive pricing, we have proven to be a reliable choice for all your rain gutter needs. Don't wait until the next rainstorm hits; invest in the protection of your home today with Michaels Sheet Metal.